BG X Caffé Pacori: Goth Stars
Blunt Graffix Release!
Blunt Graffix has once again teamed up with Caffé Pacori for another limited line of themed coffee bags. This time around we celebrate the the divine goth, and the music that sprang from their zeitgeist.
You can order all 5 unique bags online at caffepacori.com, but be sure to ask for the goth bags in your order notes. If you're a Eugene local you can pick them up at stores such as The Kiva, Market of Choice, and Off The Waffle.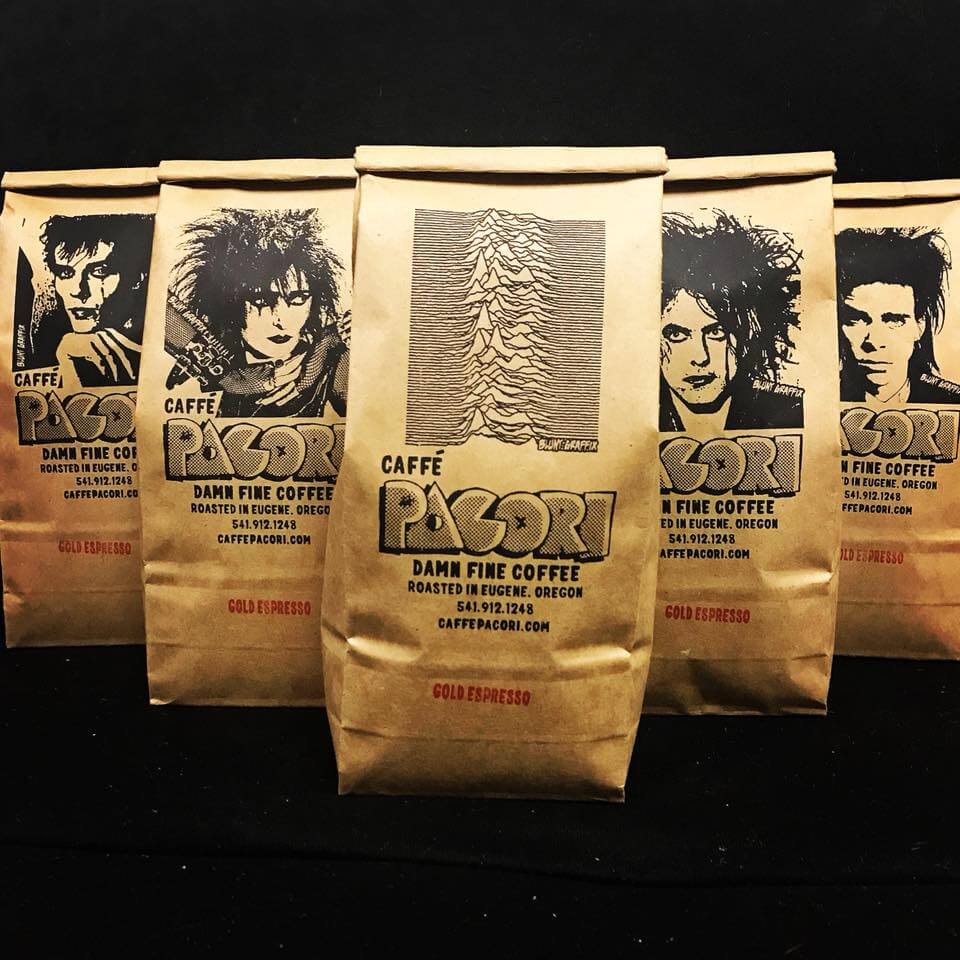 Written by Elijah Klauder/Editor.