Bob, The Chronic T-Shirt Commission
Blunt Graffix Release!
Pre-sale is now live for the all new Bob, The Chronic Blaze tie dye tee.
This will be a limited run so be sure to claim yours here!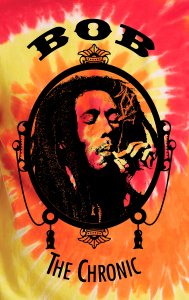 Screen-printed Short Sleeve T-Shirt on Port & Company® – Tie-Dye, 100% Cotton. Color: Blaze
*The tie dye process infuses each garment with unique character. Please allow for slight color variation.
*Pre-sale Closes August 5th 2018