Martin Whatson Hand-Painted Decks
This Wednesday, on July 11th, Martin Whatson has a special release happening over at Thinkspace.
A small collection of hand-painted, unique skateboard decks from the decked out gallery show will be made available.
This will be the first time a collection of these are released online for the public.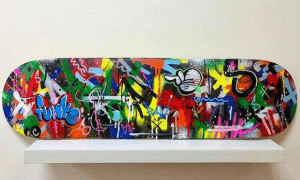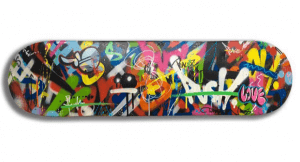 A total of 10 skate decks will be available, 6 horizontal and 4 vertical. Each one is done using spray paint and paint marker. Date and time of release is set for 7/11 at 10 AM pacific time and can be found here.