San Diego Comic Con will be hosting many great artists this year, including NC Winters and Ghoulish Gary Pullin who will be sharing a booth (#4619).
More info including dates and ticket information as well as a complete list of all artists attending can be found here.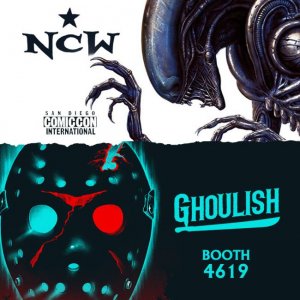 NC Winters will have multiple exclusives available for the event as well as some recent works.
The first exclusive that has been announced is "Vernal", a 9 color screen print that features transparent ink to capture the subtle tones. It measures 18″ x 24″ and is printed on a pearlescent stock, limited to 50 copies.