Taxi Driver 35mm screening at the Roxie Theater!
On Friday, August 25th 2017, the Roxie Theater in San Francisco held a very special 35mm screening on Taxi Driver, hosted by Spoke Art and MiDNiTES FOR MANiACS.
To help commemorate the event, artist James Rheem Davis created a stunning screen printed poster,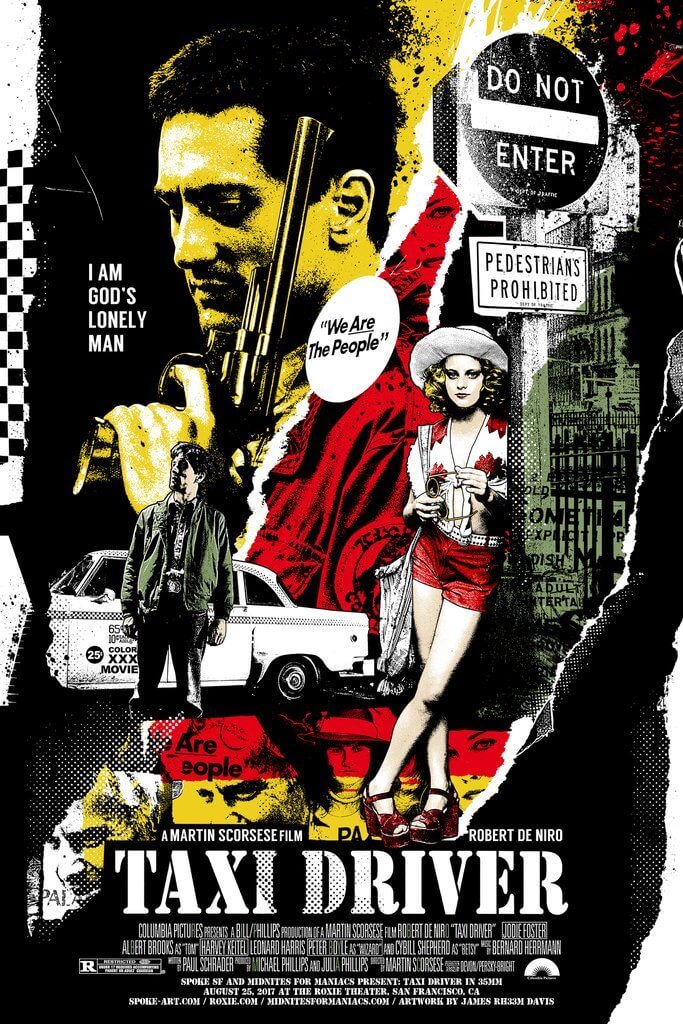 Taxi Driver – James Rheem Davis
… and BluntGraffix created some sweet mini-prints (see below!), some of which were raffled off during the intermission!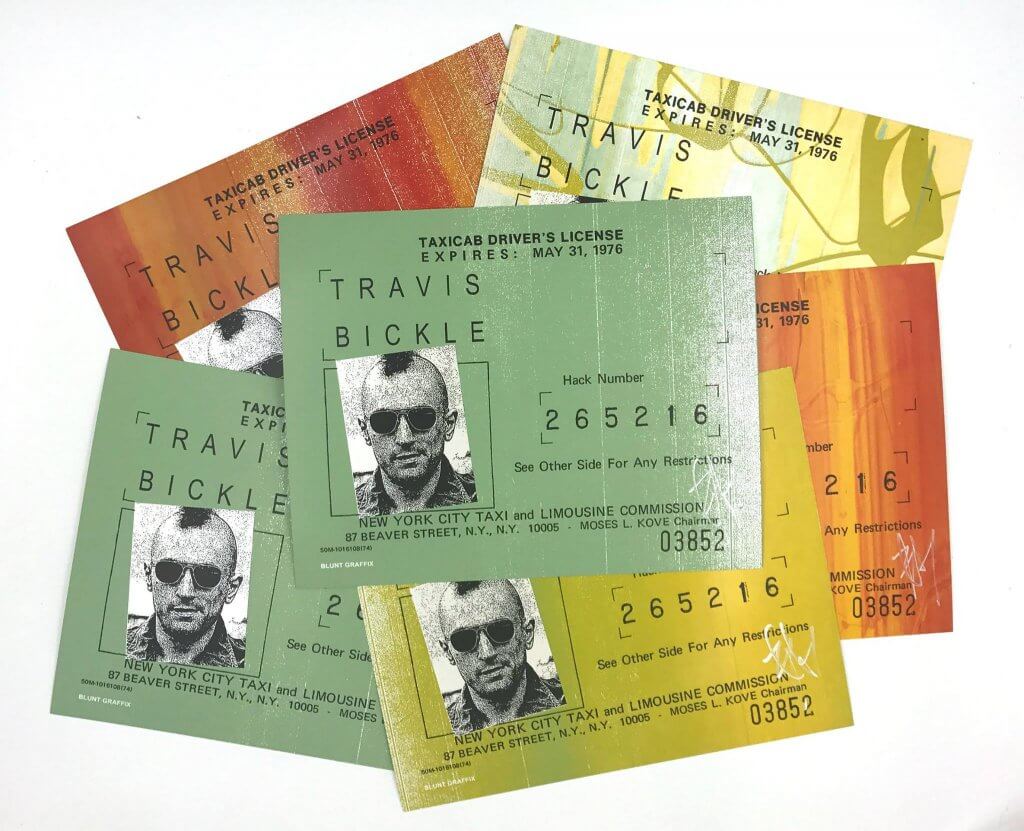 Both prints were available for sale in the theater lobby and online sales will begin, soon!