NYC 2017 Comic Con: Blade Runner
Blunt Graffix is excited to return to the SpokeArt booth for the 2017 New York Comic Con with our new print, "Blade Runner 1982"!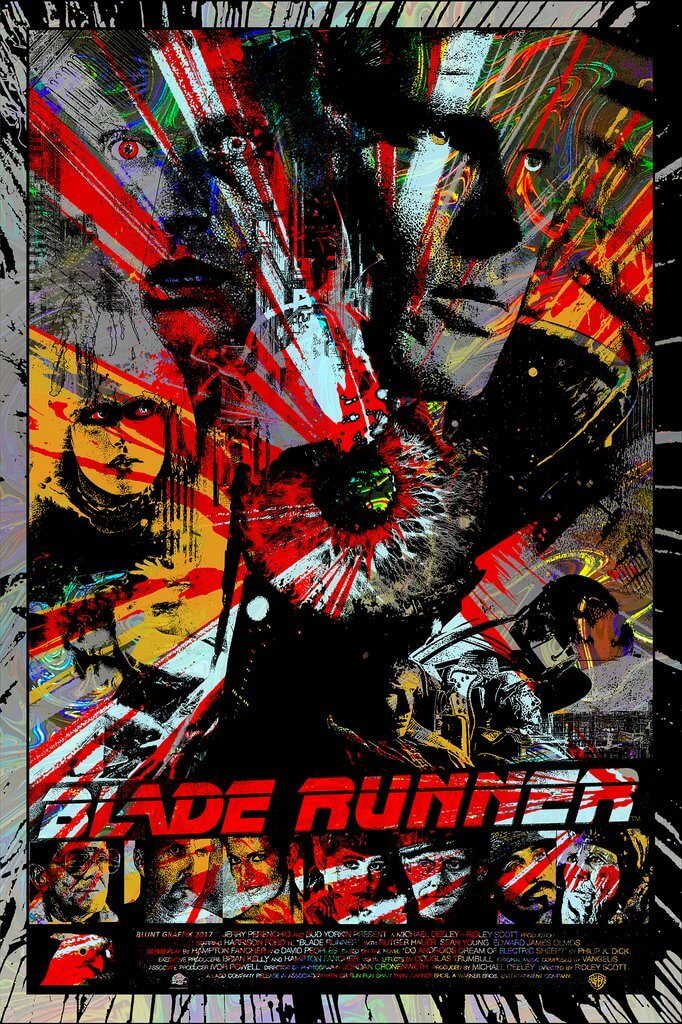 16×24″, 5 color screenprint with metallics on oil slick holographic foil
This vivid print will be available starting Friday, October 7th at the SpokeArt booth, and any remaining prints will be made available online the week of October 9th via the SpokeArt online store.
Message us at mdye70@gmail.com, or find us on Facebook at Blunt Graffix for more information.