Chuck Sperry Solo Exhibition
This September, Chuck Sperry will be hosting a special solo exhibition "All Access: Exploring Humanism in the Art of Chuck Sperry". This exhibition will be held at The Fort Wayne Museum of Art from September 15th thru December 9th.
More info on the event and information on purchasing tickets can be found here.
Sperry has been preeminent in the rock poster genre since the late 1990s and has largely defined the genre in each decade since with his distinctive style and masterful printing technique.
Symbolism, Secession, ukiyo-e, and psychedelia blend in Sperry's flattened, post-modern figurative art: all potent ingredients Sperry strives self-consciously to re-evaluate for the 21st Century.
Several new wood panels will be available at this event as well as new paper editions including variants. The exhibit will also feature two large scale tapestries, original ink drawings, and ephemeral color progressives which illuminate Sperry's unique printing process.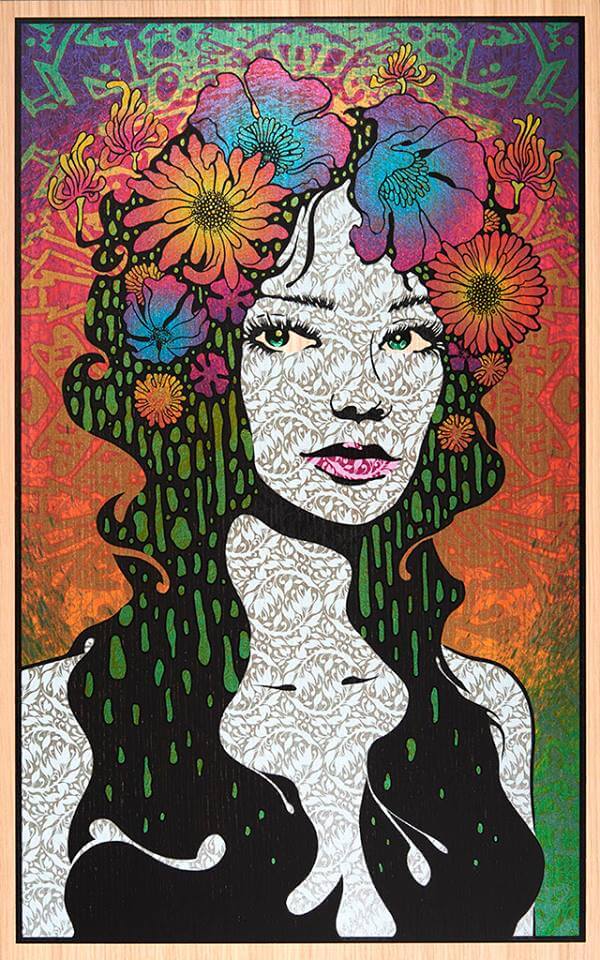 Nymph, 2018
20 x 32 inches
Oak Panel Edition of 30
6 colors screen printed on oak panel
Signed and numbered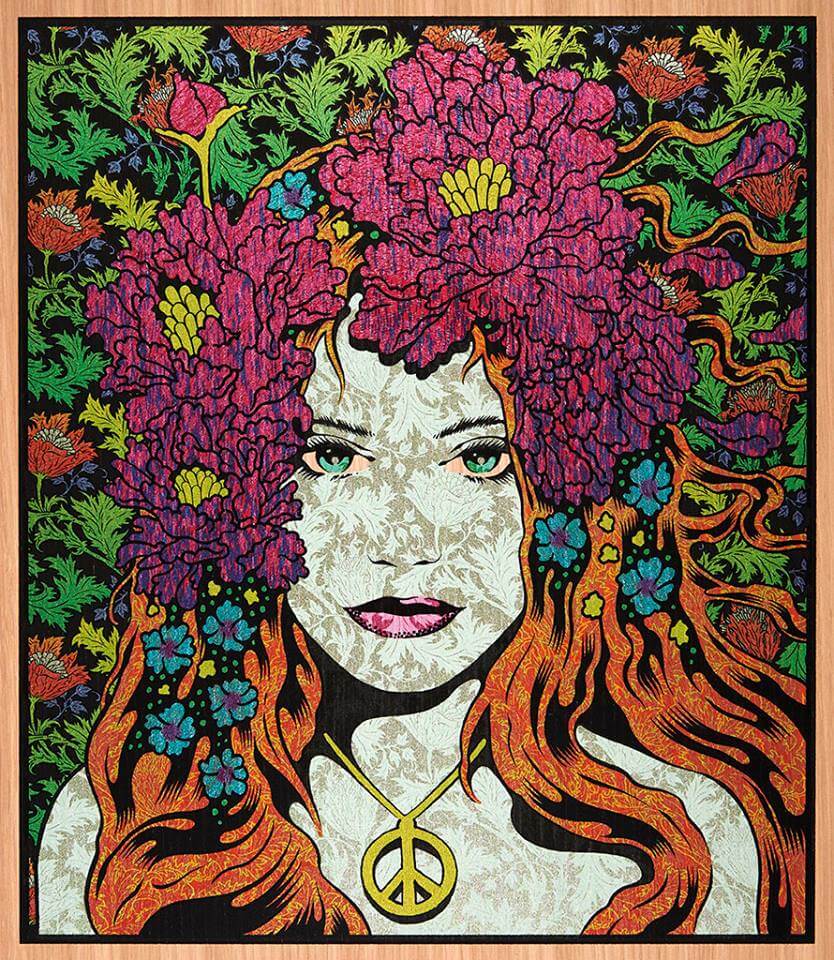 Eirene, 2018
20 x 23 inches
Oak Panel Edition of 30
6 colors screen printed on oak panel
Signed and numbered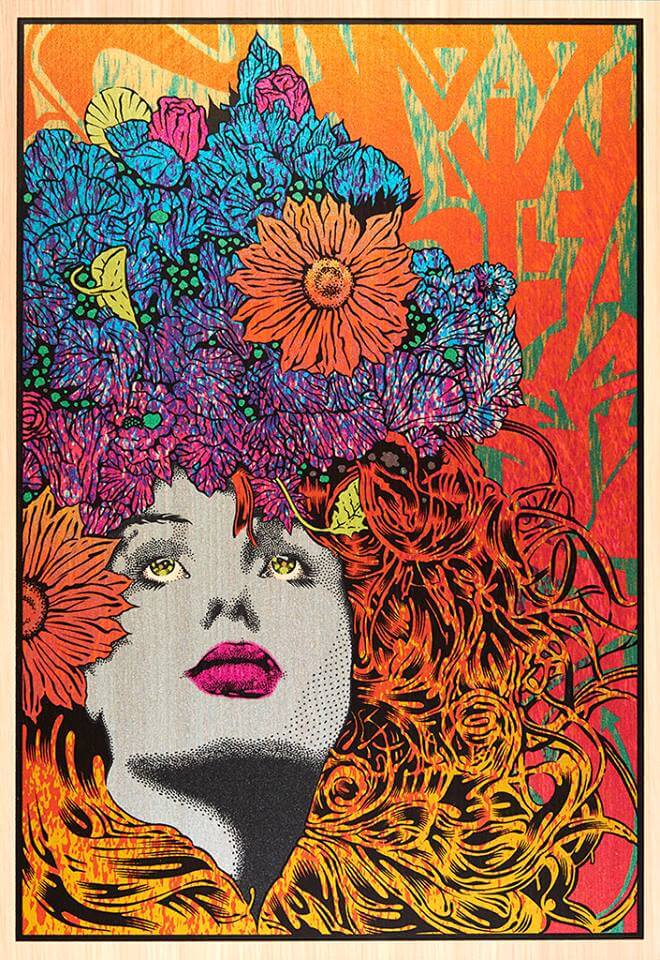 Mnemosyne, 2018
20 x 26 inches
Oak Panel Edition of 30
6 colors screen printed on oak panel
Signed and numbered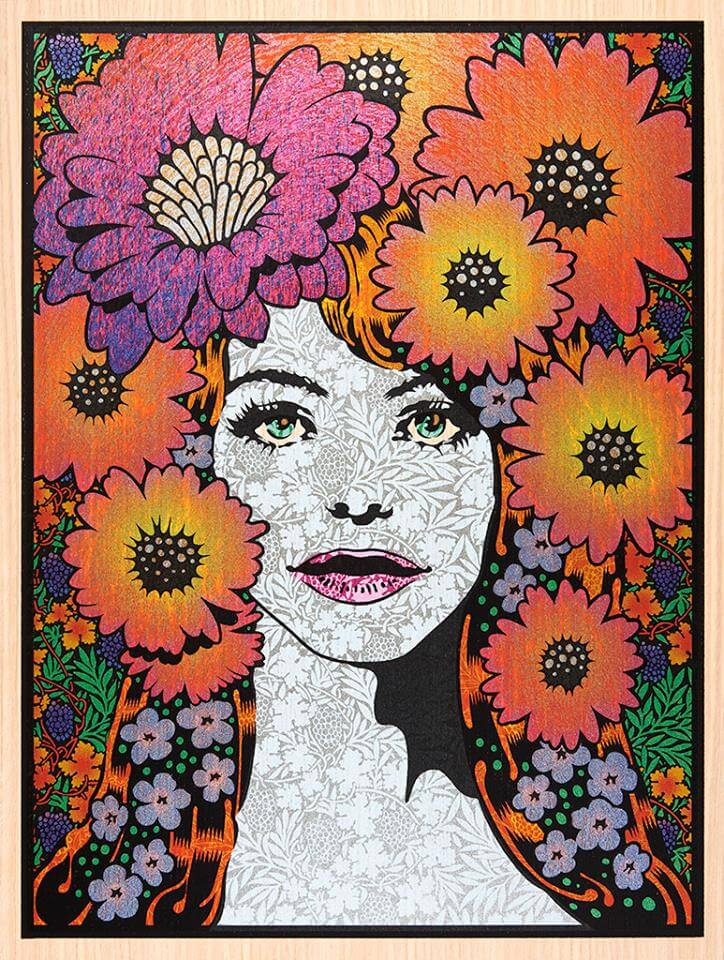 Gaia, 2018
20 x 26.25 inches
Oak Panel Edition of 30
7 colors screen printed on oak panel
Signed and numbered