"Hi, Definition": A Solo Exhibit by Scott Tarbox
This October, well known street artist, Scott Tarbox will be making his way through Chicago for his solo exhibition, "Hi, Definition", at Grassroots Chicago's Movement Gallery. Scott is based in Houston, Texas and started showcasing his work at shows in late 2012. Since then he has appeared in numerous events and exhibitions including WHAM at Winter Street Studios, The Chive's Storm the Castle, and Carte Blanche. His murals can be seen in many states across the US from San Francisco to Miami, and even 2 walls in Bogota, Colombia. His art has been featured in documentaries, articles, and news items such as the Economist website and Darci McFerran's upcoming Netflix expose. In 2014, Scott participated as a live painter at Art Basel and was subsequently offered an opportunity to showcase his work again the following year.

Perfectly tip-toeing the balance of graffiti and abstract, Tarbox creates some very intriguing works. He uses a range of mediums including acrylic, spray, ink, and most recently, digital. He also has released his art in various forms ranging from prints and originals to pins and clothing merch, and more. There is truly something for everyone!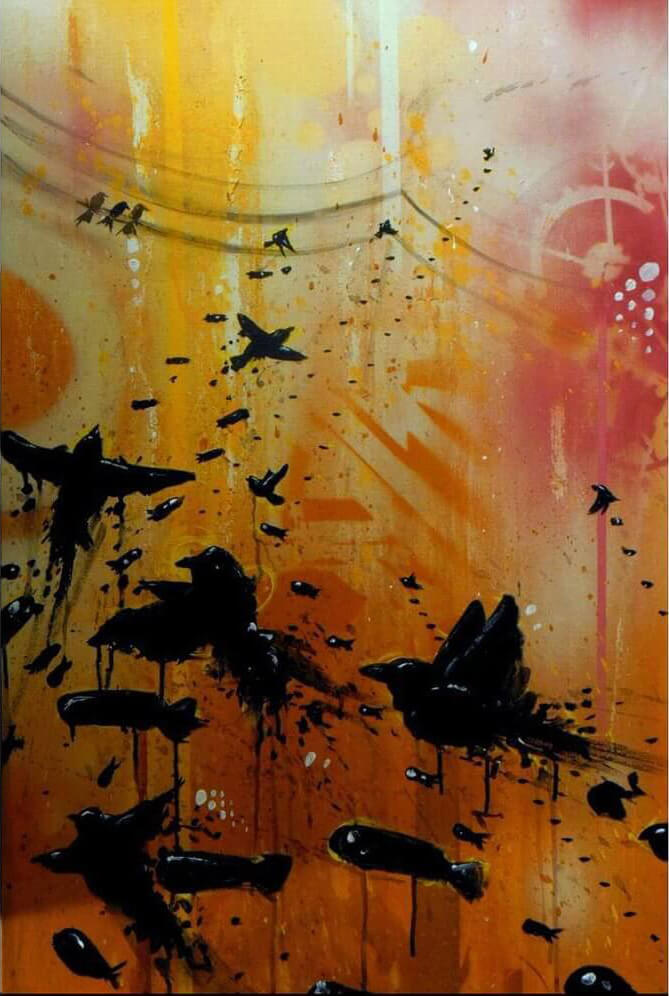 *Previous works created by Tarbox*
His exhibit will be held on October 6th with doors opening at 3pm and running until 10pm. Along with a brand new body of original work from Tarbox, there will be new merchandise dropping this evening such as pins and prints, a new exclusive Grassroots x Tarbox hat, and more. Limited quantities will be available for purchase day of show.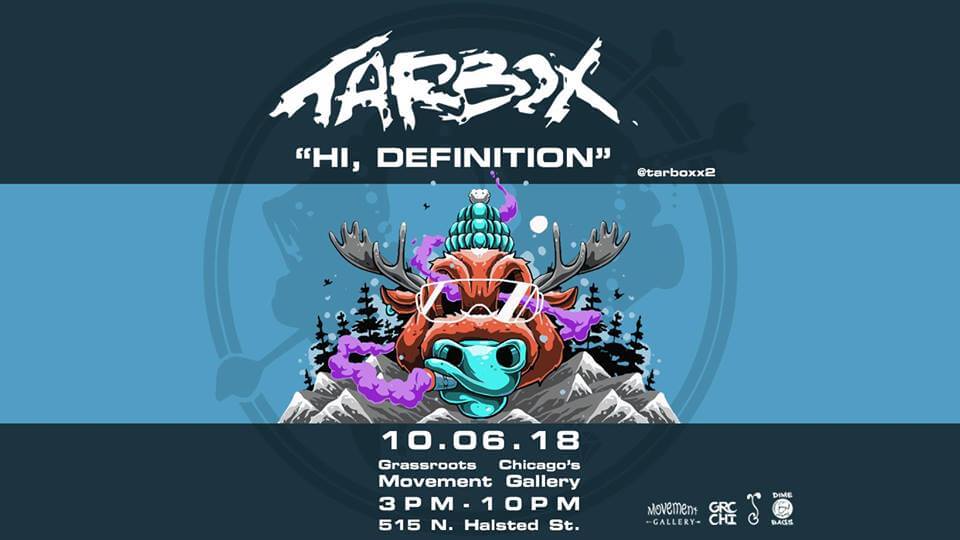 This will be a free event to attend, for more info the event page can be found here. Some of the works below will be included in the exhibit along with much more to come see!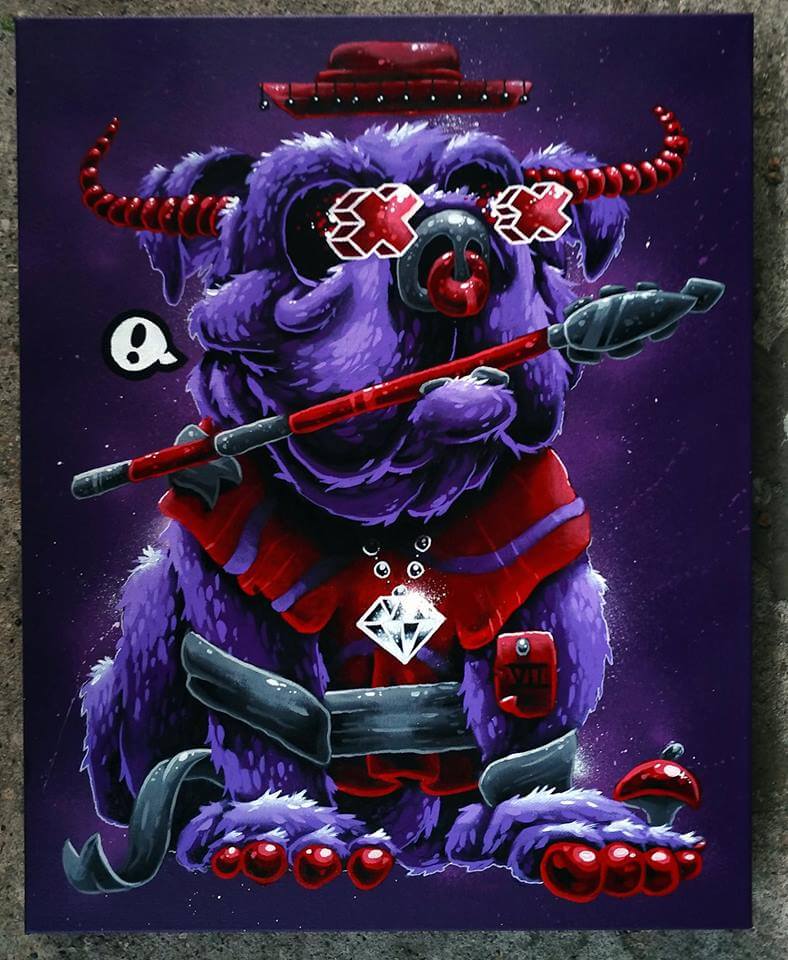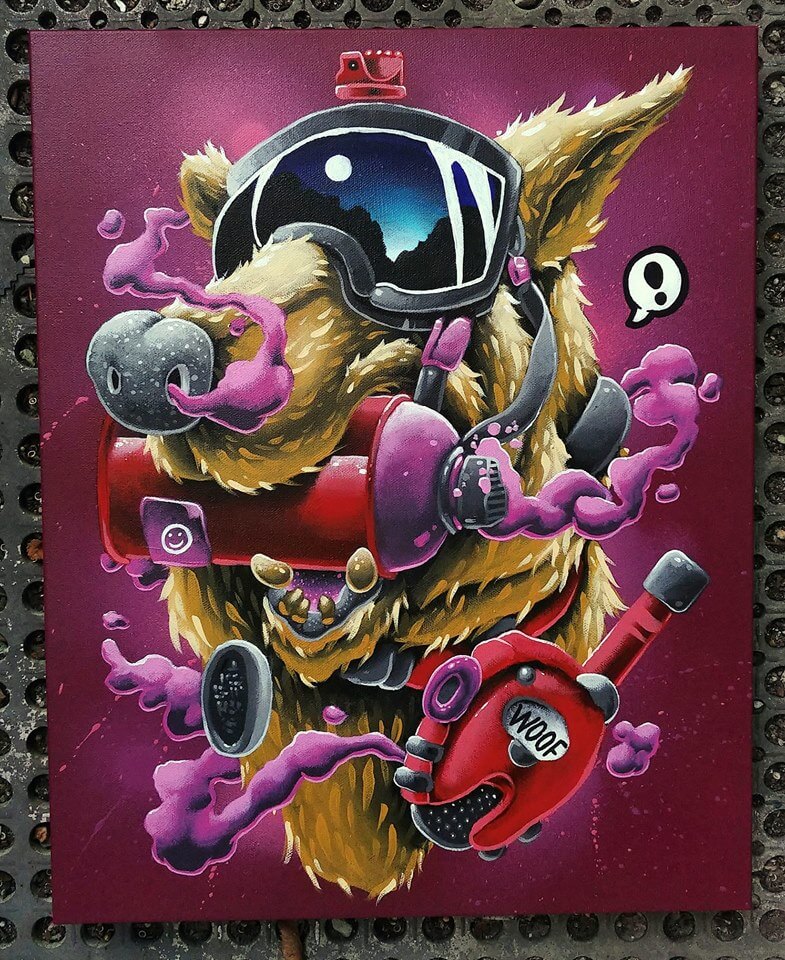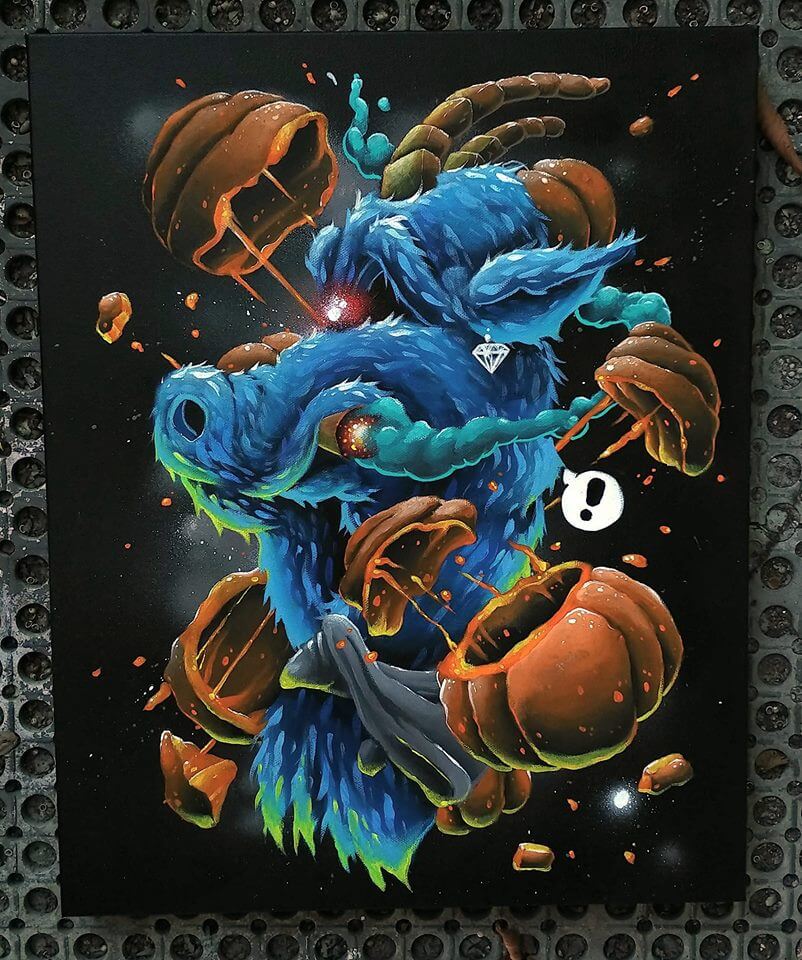 I was also able to get a short Q&A with Scott to get a little deeper look into his world of art.
Q) Do you have a particular style or theme planned for this exhibit?
A) Typically my style runs along a more street art inspired style of contemporary art.  I am headed somewhere a bit more surreal in the next few years as I study and branch out.  The theme however for this show in particular is expressing the names of animals as literal as possible.  So for instance, Honey Badger isnt even a Honey Badger but a regular badger gripping a jar of honey.
Q) With all the mediums you have worked with, do you have a favorite? And is there anything in particular that dictates which medium will be used?
A) Aerosol is by far my favorite.  I love how quickly opaque it is as well as when you are painting larger, you are moving and using your whole body.  Drawing and painting for so many hours of my life I get sick of sitting cramped in one space so painting large alleviates that.  That being said, it's tough for me to paint quite that small with aerosol so usually I stick with mostly acrylic paint aside from some accents with aerosol here and there so that I can keep my paintings small enough to be affordable.
Q) Since your introduction into making pins, do you find yourself focusing on making a design that will work as a pin or is that more of an after thought?
A) Yes, pretty much when Im considering pin designs its usually very divisive whether or not a design will work.  Ive a gone through old work sometimes when I wasnt feeling particularly inspired to see if they will work but I feel confident that if I just picked any random design you wouldn't see consistently good designs.  Even making them for pins in mind, theres always still a few that after some time seem to underwhelm more people than others.
Ive found that with my current style things with feathers or scales or anything else that naturally segments like that to make patterns will make the strongest designs (assuming the design itself is strong) so thats why you see a lot of that style critter.
Q) What inspired you to become an artist and is there anything in the past that you consider to have shaped your path as an artist?
A) I was mainly doing art to stay clean at the time that I became serious about it.
Written by: Conner fine / Author